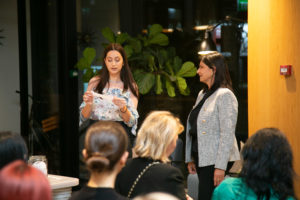 At the first in a series of Meet Up events organized by FEMALE NET – Global Community, held on November 7, 2023, our Managing Partner, Marija Tasić, proudly presented 15 years of successful work of the law office Tasić & Partners. During this significant gathering, a special highlight was the opportunity to announce the fortunate recipients of pro bono legal audit and compliance services tailored for women entrepreneurs, founders of LLCs, and startup founders.
These valuable pro bono legal services were awarded as part of a charitable initiative in collaboration with Female Net, as a component of our initiatives commemorating the anniversary of the Tasić & Partners law firm. Through this gesture of providing legal support, we aim to champion women in the business world and contribute to their success.
We extend sincere gratitude to all participants of this event and to Female Net for their support. We look forward to future initiatives and collaborative opportunities that will further enhance women's entrepreneurship and contribute to collective growth and progress.