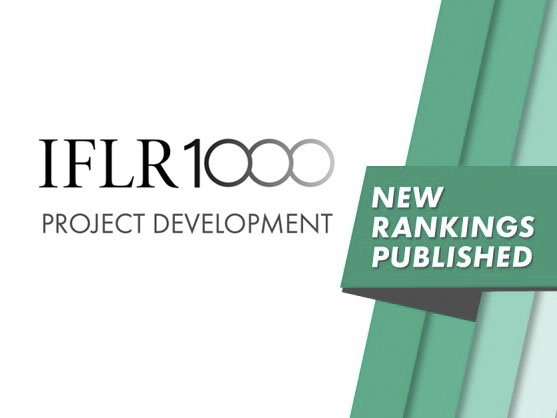 The prestigious IFLR1000 rankings are published, and we are delighted to announce that Tasic & Partners has been recognized as one of the leading law firms in Serbia in the field of Project Development, for the third consecutive year.
As a guide to the world's leading financial and corporate law firms, IFLR1000 currently conducts its research in 170 jurisdictions worldwide.
We are proud that the legal achievements of our team have once again been acknowledged by IFLR 1000, and we would particularly like to thank our clients for providing invaluable feedback to the IFLR1000 researchers and for the trust they have placed in us.
View new rankings here.