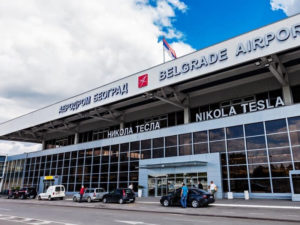 Concession for Belgrade airport "Nikola Tesla" is pronounced for the european transaction of the year in the airport category at "IJ Global Awards", concerning infrastractural financing projects. (www.ekapija.com)
The Ministry of Construction, Transport and Infrastracture has announced that, in order to receive this acknowledgment, companies that are involved in these transactions must be especialy active in the past calendar year and higly rated by international experts from the proper field.
The total value of the Concession Agreement, signed in march 2018 with representors of french company "Vansi" is around EUR 1,5 bilion for 25 years, of which EUR 732 milions are investments.